***Share if you enjoyed the article! Thanks.
September 23, Friday night, we won 2nd place at Webstock Internet Festival with StartEvo, our soul project.
The only project that defeat us was the Robotz, who has like 0.5MM fans on facebook. So, indeed, we achieved a great result, that we are proud of it.
We are very, very happy 🙂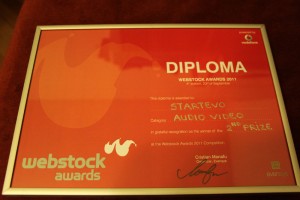 Similar Posts:
***Share if you enjoyed the article! Thanks