4 nice pieces of feedback received. So, even if they're in Romanian, we can brag with them 🙂
(we did a small activation with our partner, PayU Romania, and we helped for free some small online businesses!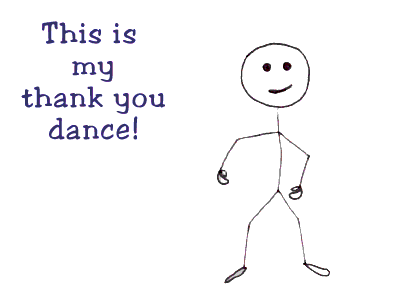 ——————-
Urmare a campaniei initiate de partenerul nostru PayU am apelat la serviciile de consultanta oferite de catre Kuantero. Dupa o analiza profunda a site-ului nostru www.medfit.ro, realizata de catre specialistii Kuantero, a urmat o discutie mai mult decat interesanta din care am putut realiza cate putem imbunatati la site-ul nostru pentru o mai buna prezenta in mediul online. Multumim Kuantero si PayU pentru aceasta oportunitate de a avea parte de o analiza serioasa cu concluzii pe masura.
Ciprian-Adin Popasav – www.medfit.ro
————————-
Am aflat de firma Kuantero in urma unui mesaj de la PayU ce imi ofereau posibilitatea unui audit realizat de firma mai sus amintita.
Cum incerc sa ma folosesc de fiecare audit (mai ales ca era gratuit) am aplicat imediat pentru a beneficia pentru ambele site-uri : www.distributiemobila.ro si www.ergos.ro
Dupa primirea unui email din partea firmai Kuantero, in care am fost instintat ca voi fi auditat, la trei zile am primit si un telefon pentru stabilirea unei intalniri prin intermediul Skype-ului.
A venit si momentul intalnirii de pe Skype .
Interlocutorul a fost D-l Constantin Ferseta, ce mi-a oferit cel mai bun audit dintre toate cele primite pana acum.
Auditul a fost punctual, avand in vedere toate aspectele: SEO onpage si offpage, Link-uri, Usability, etc.
Toate problemele semnalate au avut atasate si modalitati de rezolvare.
Discutia a durat aproape 3 ore, in care d-l Constantin Ferseta mi-a predat o adevarata lectie de Marketing Online.
Am primit si un cadou – accesul gratuit timp de 6 luni la aplicatia www.59sec.com pentru administrarea mesajelor, intrebarilor si mai ales a timpului de raspuns la intrebarile clientilor.
Recomand cu caldura firma Kuantero, pentru generozitatea si calitatea serviciilor oferite.
Cu Stima,
George Dobritoiu – www.distributiemobila.ro si www.ergos.ro
———————-
Discutia a fost instructiva si pe intelesul meu, deci, da mi-a placut.
[…]
Sunt multe de facut si multe idei de aplicat.
Costin Neagu – CadouriAltfel.ro
———————
Am apelat la serviciile kuantero pentru analiza website din punct de vedere SEO si SEM.
Vreau sa spun ca rezultatele si sugestiile cu care au venit ii recomanda ca o agentie profesionista de web development si web marketing si le multumesc pe aceasta cale.
Mult succes in continuare.
Leonard Ciui – LivrareFloriTM.ro
—————————
Thank you 🙂
Similar Posts: