***Share if you enjoyed the article! Thanks.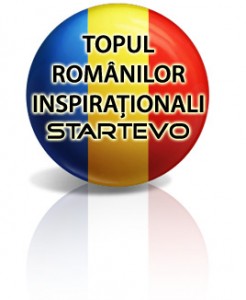 For our soul project, StartEvo.com, we've launched the Top of the Most Inspiring Romanians.
You can see the top here: http://startevo.com/topul-romanilor-inspirationali-startevo
Actually, this is a Facebook Application, available here: http://www.facebook.com/startevo/app_453410094674665.

After you install it, you see the list of your facebook friends, you check the names you consider inspirational, and that's it. 🙂
Until now, in 4 days since the soft beta launch, we got 1400+ Romanians nominated as INSPIRATIONALS, which is not bad at all…
Similar Posts:
***Share if you enjoyed the article! Thanks
How useful was this post?
Click on a star to rate it!
Average rating / 5. Vote count:
No votes so far! Be the first to rate this post.
We are sorry that this post was not useful for you!
Let us improve this post!
Thanks for your feedback!